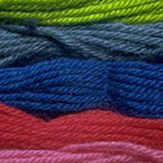 Rowan coffee mornings
Bring your own knitting and come along to one of our coffee mornings. Tickets are £5 and include refreshments and a Rowan voucher.
Coffee mornings are held on the first Saturday of every month (with the exception of September, where there won't be a coffee morning for this month).
Please visit the Haberdashery department or phone 0844 693 1750 for more details.