Product information
Cocoonababy is an ergonomic cocoon designed for use in the cot during baby's first months. Ideal for every sleepy moment, it evolves with your baby as they grow. The ergonomically shaped nest reassures baby and helps them adapt to their new surroundings, which should help to increase contentment and reduce crying.
The baby nest includes an adjustable, removable wedge (situated below the fitted sheet). Baby lies on their back in the cocoon in a natural, semi-foetal position, all set for a sound sleep. This helps them feel contained while conforming to medical recommendations that babies sleep on their backs.
Made in France and designed to help little babies sleep longer and better, it also helps to avoid startle gastric reflex and flat head syndrome.
Cocoonababy is suitable for babies from 2.8kgs and until the child starts trying to roll over or change position in the nest (around 3 - 4 months old). For use in a cot or crib with sides at least 20cms higher than the top of the Cocoonababy.
age suitable from

Birth
Brand
Dimensions

L69 x W40 x H19cm
Material

Foam: 100% polyurethane, Outer: 100% cotton
Suitable for

Cot
Washing Instructions

Protective Cover: machine washable at 60°C, Fitted sheet and tummy band: machine washable at 30°C
Delivery
Click & collect

Free Click & Collect from John Lewis and Waitrose shops for collection tomorrow from 2pm
285 participating John Lewis and Waitrose shops

Free
Standard UK delivery within 5 working days

Free
Next, named or Saturday UK delivery.

£6.95

Next/named working day UK delivery pre-10.30am.

£9.95
International delivery not available
Returns
We want you to be happy with your purchase. If you're not, just return the products to us or to one of our shops. Unless faulty, we'd like this to be within 90 days of purchase. Exceptions apply to certain products - find out more about our refund policy.
Depending on the type of product, you can make free returns via our shops, Royal Mail (or courier collection for large or heavy items), Collect+ or via MyHermes.
Red Castle Cocoonababy Nest, White
19
19
one of my best buys
I bought this for my 2 week old son who wouldn't sleep in his moses basket. I wasn't sure about the purchase as it only lasts up to 4 months. However after 1 month's use I felt it justified the expense. Now 4 months on I have a baby who sleeps all night and has done so since 2 months and is in his own cot. The cocoonababy has paid for itself many times over imo and is one of my best buys. Has also helped my baby with mild silent reflux
10 August 2014
Totally Amazing and Worth Every Penny
On several recommendations we purchased this bed. Our little girl has been using it from day one and has NEVER had any problems getting to sleep. It is very cosy and she loves it! For us another major benefit was the sleeping position that it gives. Our baby was breech up until birth. The bed mirrored the position she had been in the womb (semi-foetal position) which I think made her feel really secure and happy. We can also take it with us when visiting family which means she has no problem going down for her day time naps.
28 July 2014
Breathing issues
Please don't buy into the hype surrounding this item. I placed my new baby daughter in this and over seven days and nights she had fitful, unpleasant sleep with breathing difficulties (rasping at the end of each breath, growling deep in her throat on every breath, wrestling and back arching in the nest). My husband and I even took her to the doctors suspecting silent reflux, which can cause such problems. We placed her in the cocoonababy exactly as the instruction sheet said and also looked at youtube videos to make sure we were getting her positioning correct, but she still couldn't settle properly. This morning I took it out of her crib, I don't know why, just a feeling - she is now sleeping beautifully - no noise, not fitful just peaceful and normal. I am angry with myself for persevering with this item and causing her distress as she slept, without making the connection. It may work for some babies, but for our little one, I think it made her head rest too far down onto her chest and not able to get into a comfortable position. I wish I could leave a review on the actual Redcastle site. Just be aware.
04 July 2014
Didn't work for us
Having tried (and failed) with the Sleepyhead Bed Guard to get our newborn to settle we decided to try this Cocoonababy. The reviews sounded amazing, especially the suggestion that it would help with her reflux. The first time we put her in it she seemed quite happy about it - for 5 minutes - and then she started crying to be picked up. Subsequent attempts failed miserably and she hated it more than her crib (which is saying something!). It's not very cosy and the idea they don't need a blanket or anything felt a bit strange. I also felt the position she was in was a bit unnatural. As with the Sleepyhead, the spare sheets/covers are incredibly expensive (although if it had been effective I would have gladly paid the money for a good night's sleep!). In the end we abandoned the Cocoonababy and persevered with swaddling and putting her down in her crib and she now sleeps well. The Cocoonababy was just an expensive piece of baby kit that, in our case, was useless.
01 June 2014
Sleeps like a dream
My son has used this from about 1 month onwards and has always slept beautifully when in it. It keeps him snug and warm without the need for a blanket. It's a great alternative to a bouncy hair in the day time too when you don't want to put baby back in the cot. One reason I bought this was because it is supposed to encourage baby to keep his head central, therefore alleviating flat head syndrome, but I can't say it has worked with my son. We have had more success since introducing a paediatrician-approved pillow, so if this is your main reason for purchasing I would not recommend from our experience. One design niggle is that the fitted sheet cannot be tumble dried. However I haven't bothered purchasing an additional as the protective under sheet also has to be washed in the event of a nappy disaster, and the nest cannot be used until both parts are dry (the under sheet can be tumble dried). Also, be careful when handling the nest itself as it is incredibly fragile - even a slight hangnail can snag the fabric!
05 May 2014
Perfect!
Our baby was a 'notmal' 7lbs6 when born but I was so worried about her moving onto her side - I'm so pleased I bought the cocoonababy - it gives such piece of mind - she is secure and safe and this means I don't need to check that her nose is clear every few seconds - you can tell the feotal positiion comforts her also. As per the instructions, she is plenty warm enough and no blankets are needed - giving futher piece of mind - also easy to clean and quick to dry.
14 April 2014
Best baby item ever
Our son is now 4 months old and has just stopped using this, he has been sleeping in it since day one. It has been an absolute godsend. For the first 5 weeks he wouldn't sleep anywhere except in my arms but we were terrified of having him in our bed with us. We used the cocoonababy in our bed so he could lie safely between us with no risk of us rolling on him or him falling out of bed. It worked like a dream and meant we got between 3 and 4 hours sleep at a time even with a newborn. At about 5 weeks old we decided it was time to transfer him to his crib and the cocoonababy fitted perfectly into our bedside crib making the transaction easy for all of us. When our son was newborn we used in the sitting room so he could sleep close to us during the day. We took it on holiday with us and even used it when he had to spend a few nights in hospital. Every time he slept beautifully. When I bought this I thought twice because of the price tag but having now used it for 4 months I would pay twice as much. Worth every penny.
13 April 2014
Worth the price tag!
We had struggled to get our prematurely born daughter to sleep in her mosses basket and this was recommended by a friend. Once we had got the position of the bottom rest right she started to settle. It wasn't instantaneous but after one or two days she was much happier and progressively started to sleep longer and longer. It has been a life saver. We are even taking it on holiday!
11 April 2014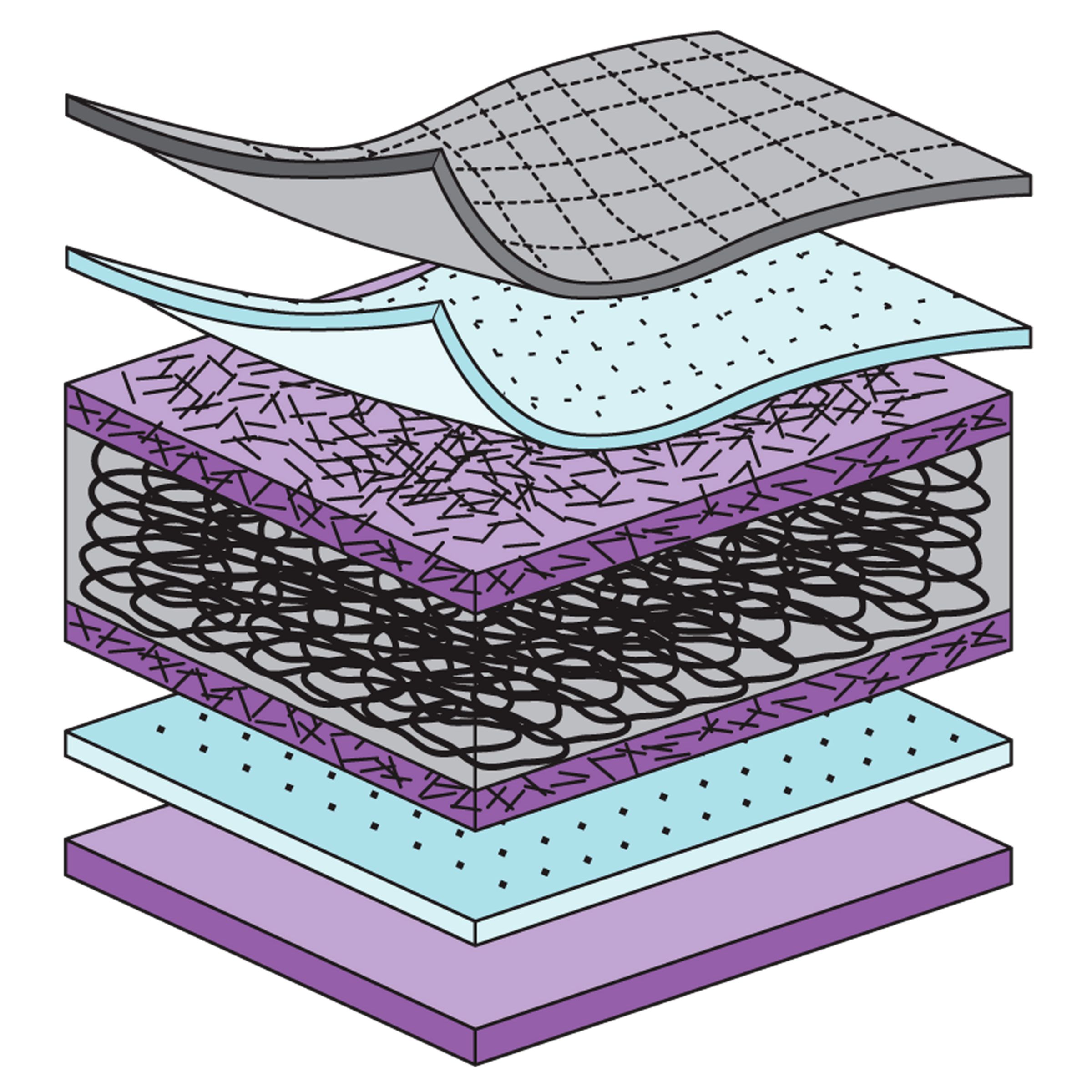 Free Standard UK delivery within 5 working days

Free Click & Collect from John Lewis and Waitrose shops for collection tomorrow from 2pm