Measure & Fit in Store
Our In store fitting guide will show you step by step how our trained fitters will
find the perfect fit from our range of sizes. Your childs feet are in safe hands.
Clarks' trained fitters know all about kids' feet and how they develop over time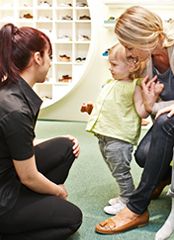 To measure your child's feet they use their training and experience as well as a specially designed Clarks Foot Gauge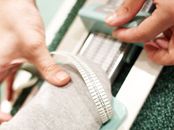 Trained fitters measure both of your child's feet for length, width and depth.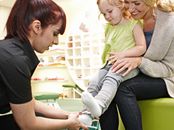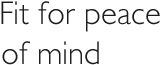 Clarks' trained fitter will find the best fit for your child from our range of whole sizes, half sizes and widths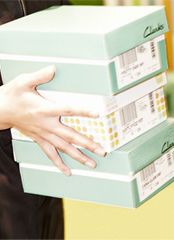 With you child wearing their shoes, fitters carry out a six point check to make sure the fit is right for happy, healthy feet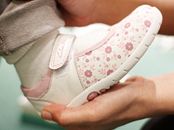 Clarks' trained fitters are friendly too – happy to help and make shopping for kids' shoes an enjoyable experience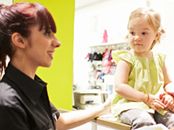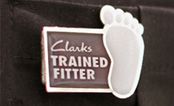 Look for the trained fitted badge that tells you your child's growing feet are in safe hands.
Remember - you and your child can drop into a Clarks' stockist anytime for a free fit check. If everything's fine, we promise not to try and sell you a pair of shoes.