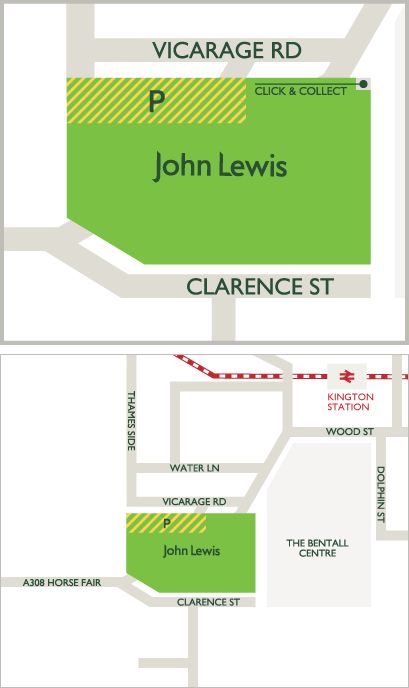 Can't wait for delivery? Why not try our FREE Click & collect service?
You simply place your online order by 7pm today, and we'll deliver it to your chosen shop for you to collect after 2pm tomorrow. This service is available from all John Lewis shops, and in an increasing number of selected Waitrose branches.
The service is available for most but not all of the items we sell, so please check individual product pages when you place an order. We're unable to accept orders that include items for collection from one of our shops as well as items for delivery, so in these cases, please place two separate orders – one for collection and one for delivery.